We are grateful that Bowen Council was unanimous in its support of the BIRCH variance request and has referred it to its committees for comment. They also would like the public's comments and are asking for your input before July 24th at 4pm.

Comments may be sent:
• by E-mail to mayorandcouncil@bimbc.ca;
• by dropping off in person;
• by mail to 981 Artisan Lane, Bowen Island, BC, V0N1G2; or
• by fax to 604-947-0193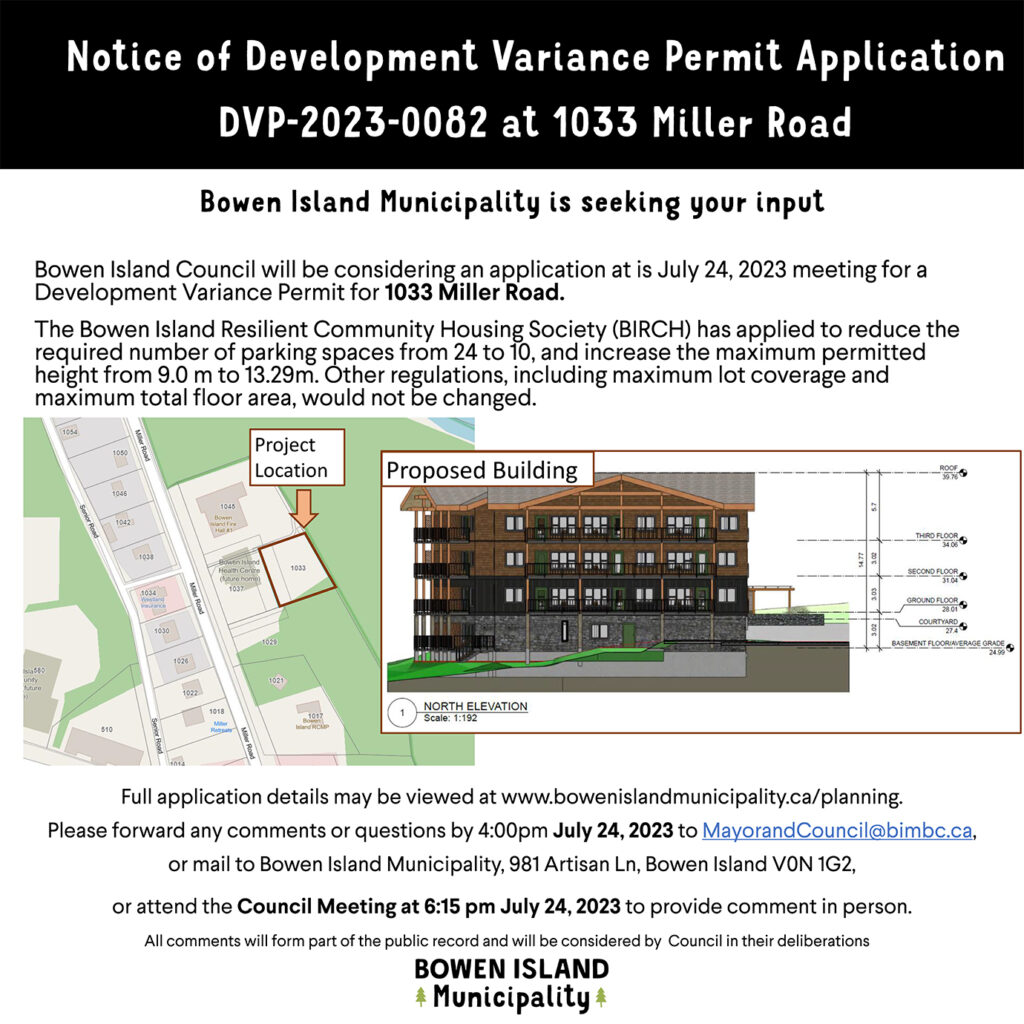 We are asking the community to send letters of support. These variances are critical to the viability of our project and so we hope you're able to make the time to show your support.
Thank you so very much for your support. We cannot do this without you.

David McCullum
Board Chair
Bowen Island Resilient Community Housing