Bowen Island Resilient Community Housing is a registered non-profit organisation, based on Bowen Island, BC, Canada.
The society is made up of a volunteer board, and an Executive Director:
---
Our Board:

Chair: David McCullum
David and his wife Emily have lived on Bowen for 30 years, raising their family here and have occupied both rental housing and their own home. David is committed to working to include as large a cross-section as possible of the socioeconomic strata in our community and, towards that goal, has been an involved community member, who supports many causes, organizations, and projects. He is neither a property developer nor a builder, and is passionate about meeting the need for all community members to be able live here securely. He is committed to building consensus in our community and in small groups.
David currently serves as Board Chair of the Bowen Children's Centre; served two terms on the BIM Advisory Planning Commission (six years as Vice-Chair); served on the board of Island Pacific School for eight years (five years as Chair; and served two terms on the board of the Cates Hill Neighbourhood Association (including one term as Vice-Chair).

Secretary/Treasurer: Aaron Davison
Aaron is proud and honoured to call Bowen Island his home. He lives in Tunstall Bay with his wife Harmony and daughter Maple, and they are expecting their second child this summer. He is a serial entrepreneur; having created several businesses ranging from a salon & spa to a home automation and robotics company and is now in the financial space as a mortgage broker. He loves numbers and problem solving as well as elegantly implementing systems. He is enormously passionate about BIRCH as diversified and affordable housing options are essential to any thriving community, and is excited about being a part of the positive impact of the organization.

Director: Adam Lougheed
Adam lives with his partner in the Bluewater neighbourhood and is proud to call Bowen home. As a transportation planner with a focus on transit, walking and cycling, Adam is committed to a Bowen that is safe and accessible for all. Prior to Bowen, Adam worked in policy research and long-term strategic planning. As a Director, Adam is excited to contribute to the development of diverse and affordable housing on Bowen.

Director: Jack Resels
Jack is a member of the Belterra Cohousing Community and brings a deep interest in seeing more diverse housing options available for Bowen Island. He is now retired and enjoys traveling with his wife Soorya,  and co-leading a monthly community chanting circle. In his professional career, he worked in commercial real estate and small scale residential development.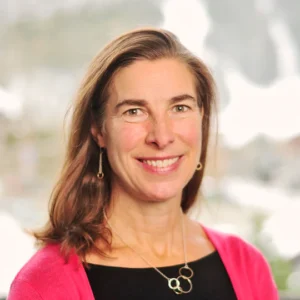 Director: Marla Zucht
Marla is the General Manager of the Whistler Housing Authority, and has been instrumental in the development and management of numerous housing projects for the WHA – with a focus on workforce housing for the resort municipality. She also serves on the board of directors for the BC Non-Profit Housing Association.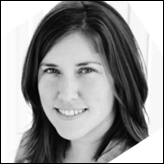 Director: Amy Seabrooke
Amy works as a project manager and sustainability professional delivering programs to improve the energy performance and climate resilience of homes and buildings in Indigenous communities across BC. These programs deliver co-benefits like affordability and occupant health and wellness and, for Amy, have served to demonstrate the critically important role that adequate and affordable housing plays in our lives. Amy and her partner moved to Bowen Island in 2018 in search of community and proximity to nature are happy to call Bluewater home.
---
Executive Director:

Robyn Fenton, Architect, AIBC
Robyn Fenton is an architect, facilitator and affordable housing advocate, based on Bowen Island, BC. She is a founding partner and principal of Tectonic Architecture, working with commercial, non profit, and government clients.
Robyn holds the position of Post-Disaster Liaison with the Architecture Institute of BC (AIBC) and was the AIBC representative on the steering committee for the Post Disaster Building Assessment Framework project – a federally funded collaboration between the AIBC, Engineers & Geoscientists BC, BC Housing, and JIBC.
She has previously served on the steering committee for Vancouver's Women in Architecture and the board of the Vancouver Design Nerds Society and the Vancouver Biodiesel Co-op. She is also chair of the Bowen Island Municipality's Housing Advisory Committee.