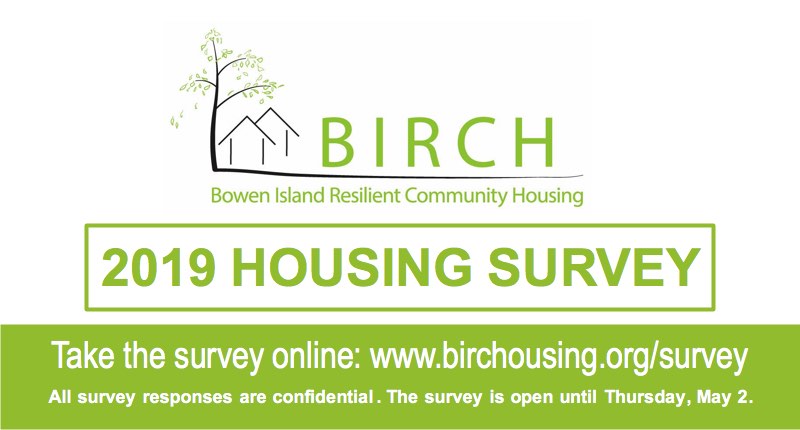 BIRCH is very excited to be moving forward with the next step in the feasibility stage of our project – a housing survey!
Take the survey now! www.birchousing.org/survey
BIRCH welcomes ALL BOWEN ISLAND COMMUNITY MEMBERS to complete this survey to identify housing issues, priorities, and opportunities on Bowen Island. The results of the survey will help to inform BIRCH's proposed non-profit rental project on Lot 3 of the Community Lands, as well as general needs for future housing projects for Bowen.
All survey responses are confidential.
The survey is open until Thursday, May 2.
For more info please visit BIRCH's website at: https://birchousing.org/